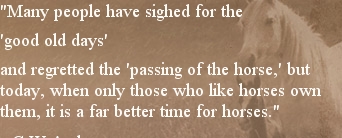 Horses Available For Sale Now!

1. 6 Year old Green Broke Solid black RMHA 

     and KMSHA registered filly.  $4000.

2.  Green 4 year old black gelding  $3500.

3.  20 year old KMSHA and RMHA stud who is very gentle and healthy for only $2500.  

4.  Stud Colt $1500 Solid black weanling.

At stud Lite and Doc for $600, KMSHA and RMHA

All horses are current on their shots and worming. 

Call Steve at (720) 301-9000 to set up an appointment.

 20 year old Lite $2500 For Sale Stud - Gentle

<script>

  (function(i,s,o,g,r,a,m){i['GoogleAnalyticsObject']=r;i[r]=i[r]||function(){

  (i[r].q=i[r].q||[]).push(arguments)},i[r].l=1*new Date();a=s.createElement(o),

  m=s.getElementsByTagName(o)[0];a.async=1;a.src=g;m.parentNode.insertBefore(a,m)

  })(window,document,'script','//www.google-analytics.com/analytics.js','ga');

  ga('create', 'UA-69792963-1', 'auto');

  ga('send', 'pageview');

</script>

5 year old Green Broke filly KMSHA

5 YO KMSHA Broke Certified Mare $4500